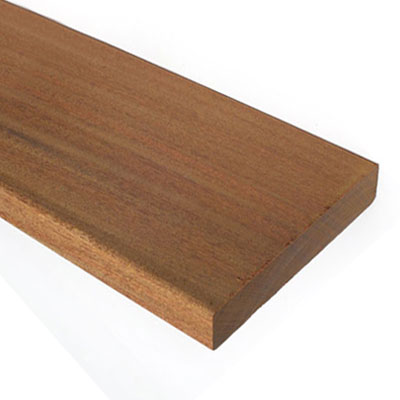 SKU#
4I212
2 x 12 Ipe S4S - Decking & Flooring
2X12 IPE S4S
2 x 12 Ipe Wood S4S for Flooring / Decking

Ipe decking is popular for its superior characteristics and properties. Ipe wood decking has an extremely dense and tight grain. The grain of Ipe Wood can be both wavy and straight.

Features:
Size description is 2 x 12
Specify product is to be Surfaced four sides (S4S)
Provide extreme insect resistance
Hold up under extreme traffic & heavy use
Resist mold & fungus
Outlast composite materials
Resist scratches & slivers
Stay cool because it doesn't retain heat
Repel wood rot & decay
Have increased slip resistance
Please quote or call us to check 2 x 12 Ipe Wood Surfaced four sides (S4S) decking & flooring materials in stock online.