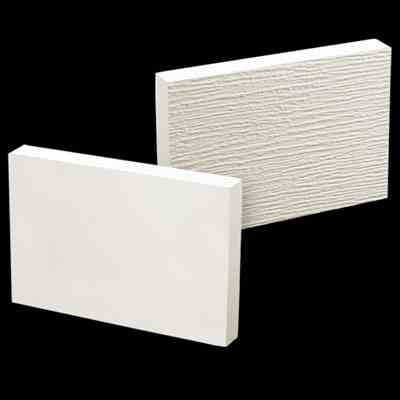 SKU#
6VT440418
1 x 4 x 18-ft Versatex Trimboard
1x4x18' VERSATEX TRIMBOARD
Versatex / 1 x 4 x 18-ft / PVC Trim Board

Versatex Trim / PVC Trim Board Specifications:
Versatex
1 x 4

1-in Size - Nominal), (3/4-in Actual)
4-in Thickness (Nominal), 3 1/2-in Thickness (Actual)

18-ft (Lengths)
Cellular PVC Trim Board
Looking for Versatex PVC Trim boards or sheets for home building and renovation project? Please see finest quality versatex and versawrap pvc trim in our interior pvc sheet and exterior trim selections. Submit an order, visit or contact us for more info.